​We're heading towards the all-important Q4 window, a time that is critical for many ERP/SAP transformation programmes, with many due to go live in October or December. In the coming weeks, many CFOs and CIOs may realise their transformation programme has stalled during the summer period with cost, time, and reputational damage at stake.
As experts in digital transformation talent solutions, together Conexus and One Eighty Advisory can define the problem and provide a rapid turnaround recovery plan, along with the tech talent of tomorrow who can ensure the programme's success.
What We're Working On
We work in four areas of digital transformation: SAP, Data & Analytics, Cyber Security & Software Engineering. We're experts in each, so you'll be looked after by people who understand exactly what you need and how to achieve it. Here's an insight into some of the projects we're currently working on:
Pharma – Germany
Building out Global IT Architectural foundations.

Enterprise Architecture, Salesforce.

Gearing up to support an S/4 HANA Transformation.
Pharma – Iberia
Supporting on a Digital Transformation programme as our client looks to build out their Global IT Hub across the EMEA region focusing on SAP, Kinaxis, Data & Analytics.

Building our client's project team in Barcelona to successfully implement their pilot of S/4HANA. Further supporting by helping to build out local deployment teams to support on the roll-out of the core template.
Retail – Germany
We're working with a world-leading company in the apparel and fashion market based in Germany on their journey towards S/4HANA by providing them with highly skilled contract solutions.
Consultancies – UK, Switzerland & Germany
We're providing permanent & interim solutions across SAP and Data & Analytics.

We're currently working closely with our client as they begin to deliver an S/4HANA programme to one of the largest pharmaceutical clients in the world. We're providing permanent & freelance employees across the full suite of S/4HANA.
​Chemicals – USA
Identifying Senior SAP S/4 HANA talent across all modules including Team Heads, Architects & Consultants.

We're also supporting on developing our client's IT security function further.
Light Speed Insights on the SAP Market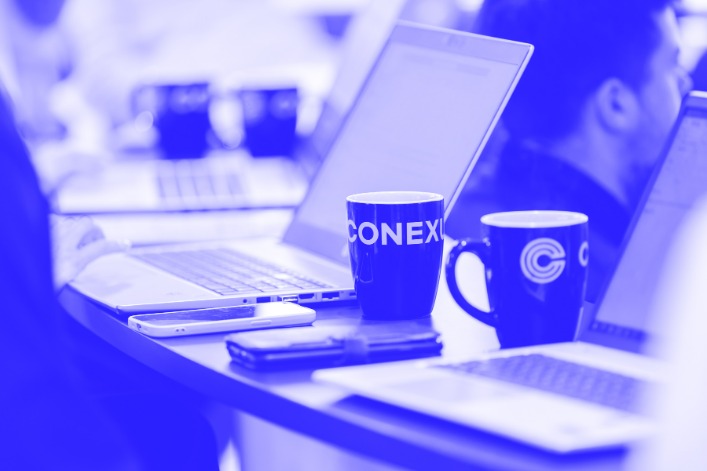 SAP – A Process-Centric Product
The acquisition of the Signavio process mining and optimisation tool, the partnership with McKinsey, along with the launch of the 'One Process' programme underpins SAP tilting away from tech and more towards a process-centric product, with SAP being seen as a one-stop shop operating model for any organisation to adopt.
A Business Case for SAP S/4
We can now see a viable benefit case forming for SAP S/4 HANA driven using Signavio to identify business value. This will help drive the migration to S4 from SAP ECC and attract mid-tier customers away from Oracle and NetSuite using the new RISE with SAP SAAS model.
Merger & Acquisition Influence
Over the last four years, we have seen a growing trend toward Private Equity owners adopting a standard SAP operating model as their carve-out target, cutting out the need for a third-party consultancy such as BCG or Bain with huge time and cost savings.
This has influenced SAP's take on their business value and influenced how SAP transformation is delivered. We now see SAP positioned as an 'Operating Model Product', a set of process and data services to the business instead of tech/ IT with a significantly accelerated delivery model leveraging a clean, best-of-breed SAP process core to drive rapid business value.
RISE with SAP
RISE is starting to gain traction; it is essentially SAP's defence against the hyperscale's offering competing for hosting and platform services and ERP SAAS. A one-stop software and pricing model linked to a host of tools enables the customer to gain real business value from its investment in SAP.
RISE will certainly assist CIOs to truly quantify SAP TCO and make it easier for mid-tier organisations to transition to SAP ERP, with Signavio business transformation built into the offering. However, we still see the same systemic transformation failure points that One Eighty's solution and delivery assurance model will identify, qualify, and help to fix.
70% Continue to Fail
We are seeing a new cohort of failing SAP programmes with the same failure points; commitment, capacity, capability, and capital, many of which are 'RISE' programmes. So, whilst the hosting and fee model has changed the transformation failure points, dependency upon the business consuming the change has not.
Global Solutions from Conexus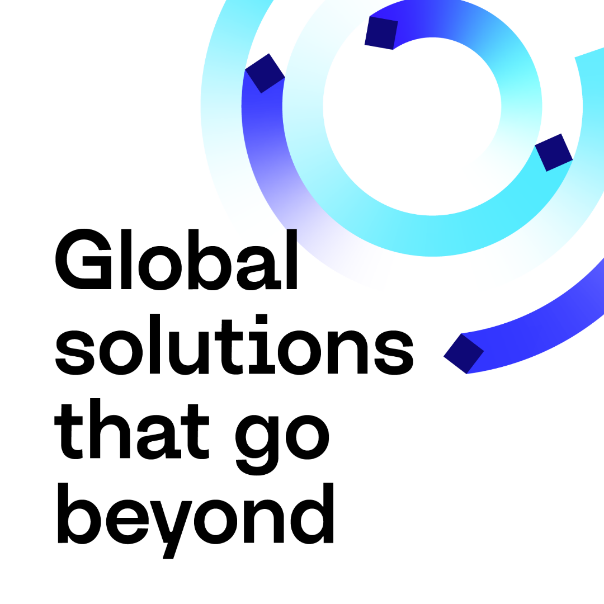 Conexus Staffing
Permanent – Securing you the exceptional permanent hires you need, at speed, on time, with only the best talent in the market.

Contract – Deploying 1, 10 or 100+ contractors. Compliant and qualified, with automated timesheet and onboarding processes across every continent.

Retained – Retain Conexus to guarantee and mitigate risk for your business-critical digital transformation roles. Our embedded partnership approach ensures a confidential, discreet, and quantifiable outcome.

Executive – Our innovative, in-depth search methods bring you the digital transformation executives that are building tomorrow's world. Our leadership network is your key to success.
Conexus Growth Partners
We simplify your growth with fully bespoke, tailored talent strategies that streamline and supercharge your hiring. Conexus Growth Partners is designed for the changing world that we operate in. Hiring can accelerate or fluctuate at a moment's notice, and our agile solution ensures a proactive approach to talent management in an always evolving landscape.
Conexus Consulting
According to the world economic forum, $2 out of every $3 invested in digital business transformation is wasted. Conexus Consulting partners with you to provide the talent and expertise to mitigate this risk. We provide quality, compliant Statement of Work solutions delivered by our unrivalled team and network of industry-leading professionals.
Click here to find out more about our services.
Product Updates from One Eighty Advisory
Conexus clients can access an exclusive, complimentary 'Ask the ERP' expert one-hour consulting session with Alisdair Bach of One Eighty Advisory. Here, clients will have the opportunity to identify and discuss their problems and gain tips on how to resolve them.
Estimated Cost: Free
​September is traditionally a month when the wheels firmly fly off many SAP programmes, essentially the summer becomes a real issue when trying to test and validate with the business, only now may you be starting to worry about your programme, with just a few weeks to go until the October Halloween go live. One Eighty are offering a fixed-price service to ensure your programme will be ready to go live on time.
Estimated Cost: £10k fixed fee for September, full solution, and delivery review £40k.
Organisations are entering the fourth year of operational disruption caused by the ongoing impact of COVID-19 on the supply chain, the war in Ukraine and the global recession, plus the need to switch to net zero. CFOs know they have failing programmes they need to kill off. One Eighty provide a fast and highly effective portfolio validation service to help them make an informed decision about their ERP investment.
Estimated Cost: £15k fixed fee for Autumn 2022
The cloud has been with us for over four decades, but lessons have not been learnt, we are seeing a growing list of Cloud migration programme failures. We see the same failure point, primarily not being able to demonstrate real operational business value or identify the impact upon the business.
We often see a poor benefits case predicated upon cost savings that have not been baselined and often simply don't exist. The reality for many organisations is that a migration to the cloud leads to an increase in TCO, not a reduction. One Eighty are offering a fixed price assurance review of the programme, the focus being on business value, readiness and true TCO.
Estimated Cost: £15k fixed fee for Autumn 2022
​Ready to make a start?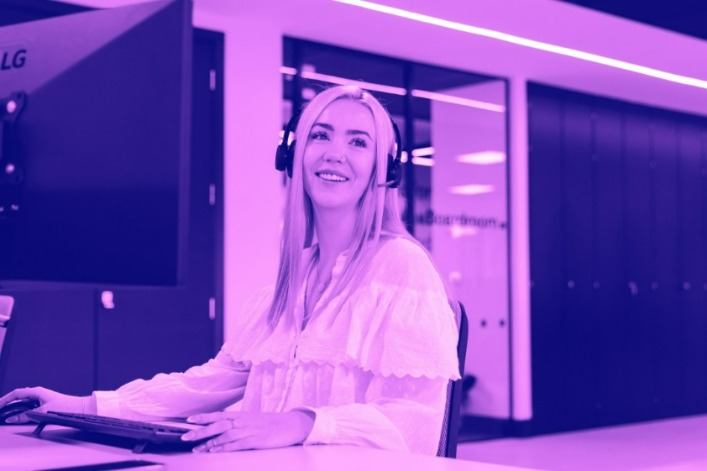 Q4 is a manic period for most organisations that are trying to juggle a backlog of issues caused by the long summer recess. ERP transformation programmes are highly disruptive to the operational business that is trying to recover during Q4, leading to the expected delay and slippage on many programmes.
Together, Conexus and One Eighty can provide structured help, and rapidly help you understand the level of risk and potential fallout from your struggling ERP transformation portfolio.
Contact us today to discuss how we can partner with you for success.