​When Third Bridge approached Conexus with a high volume of roles, we established that the best solution for their hiring needs was our Conexus Growth Partners offering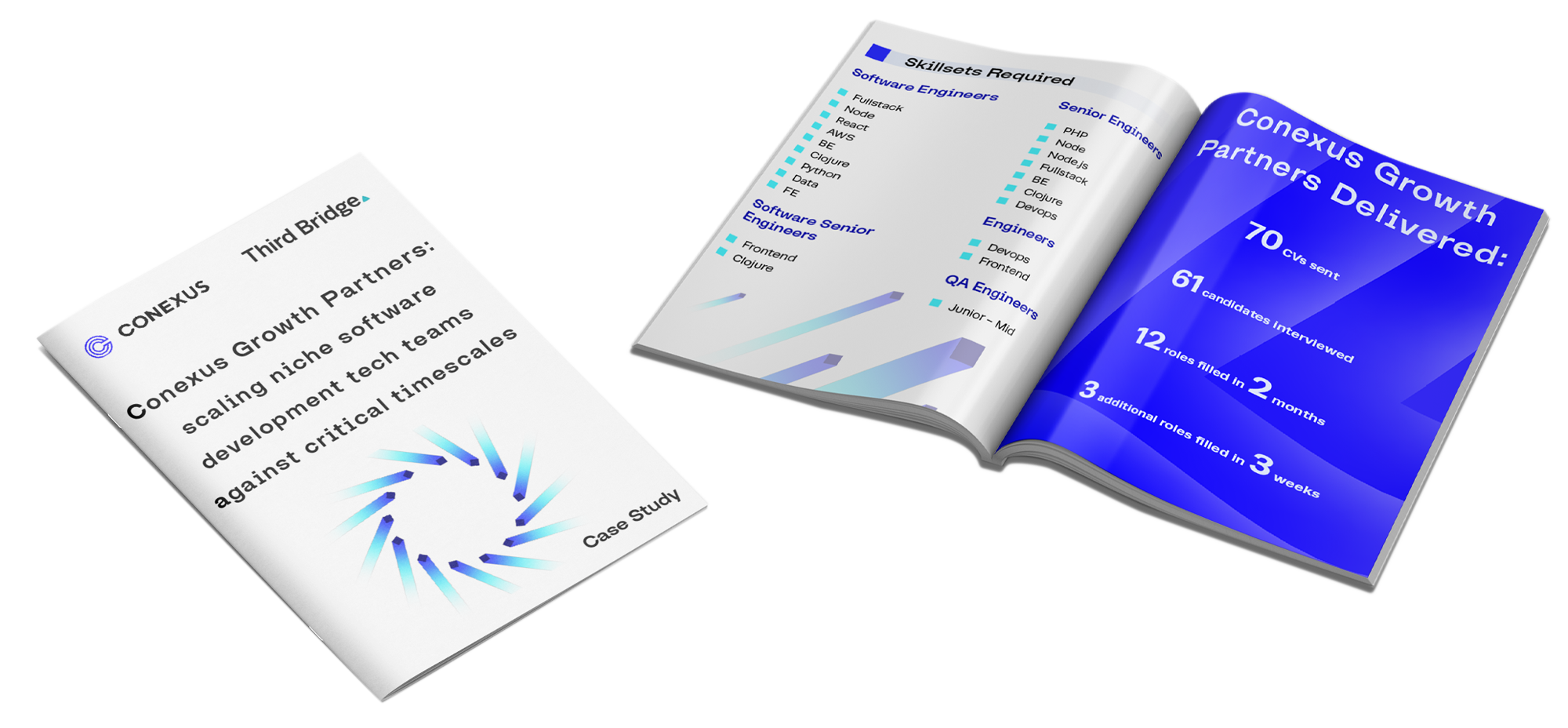 Recruiting talented software engineers with niche technical skillsets was a critical challenge, and for Third Bridge, this was heightened due to the fact they were recruiting in the competitive London market.
One such skillset was Clojure, a very specialist functional programming language, gaining popularity in the industry due to its unique features and ability to handle complex tasks. We also needed to pull on experts in areas such as PHP, Node, Fullstack, Python, and more.
Becoming a Conexus Growth Partner meant that Third Bridge had an embedded consultant in their team who was able to understand their business effectively. They ensured the service was flexing with the business' needs with a fixed price to avoid spiralling costs.
Growth Partners meant their Conexus account manager became a continuation of the Third Bridge HR team. The Conexus consultant had a dedicated Third Bridge email address, was given enhanced employer branding on their LinkedIn profile, and Conexus had access to Third Bridge's communication channels such as Slack and Google accounts. As a result, Third Bridge also gained access to our recruitment software including LinkedIn Talent Solutions.
Conexus have helped Third Bridge to:
​
70 software developer CVs sent

61 software developers interviewed

12 technology roles filled in 2 months

3 additional technology roles recruited in 3 weeks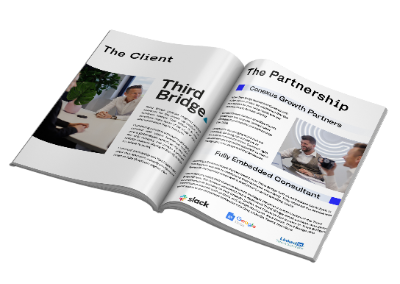 Download the full case study below, to read about Third Bridge's recruitment challenges, how Conexus directly tackled them, and the results we've achieved to date. Plus a very handy review on working with Conexus, straight from Third Bridge's HR team.
​
Download via the banner below