Delivering high volume niche & skill based candidates across existing international tech hubs & multi-regional greenfield projects

​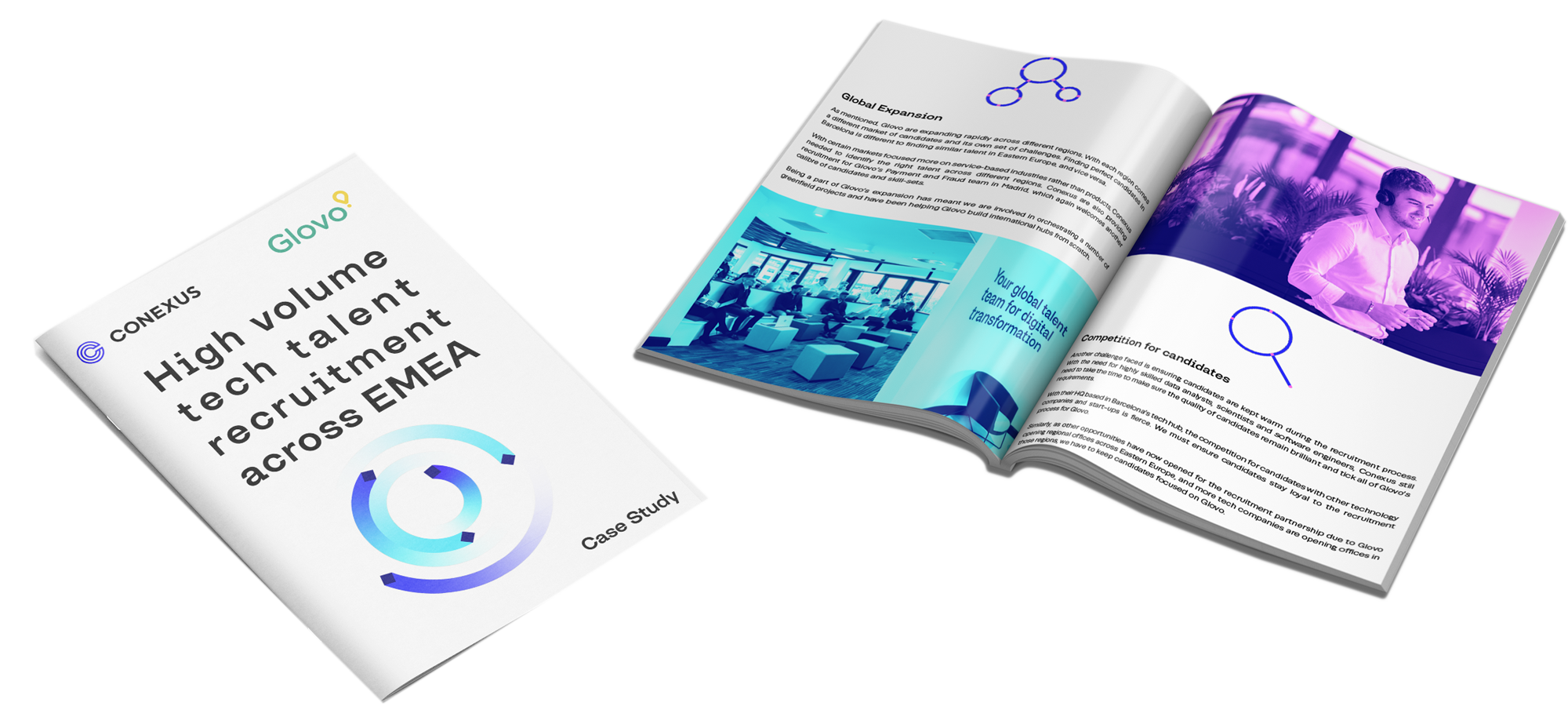 Conexus were selected as a recruitment supplier in 2020, initially this began as their provider for the data and analytics teams, with the requirement to fulfill over 100 vacancies including Data Scientists, Data Analysts and Software Engineers (Backend, Frontend, iOS & Android).
This has swiftly grown to also include recruitment services for their software engineer teams across multiple regions with tech hubs now in Barcelona, Madrid, Poland, and Warsaw.
Throughout the partnership, Conexus and Glovo have achieved standout results, and after years of working together, Conexus are still embedded within the Glovo business and help to inform on all of their recruitment strategies across digital transformation roles.
Conexus have helped Glovo to:
​
Scale their teams at speed

Streamline their recruitment processes

Worked in partnership to continue their global expansion across a range of international regions

Ensured they were the employer of choice within a competing landscape of tech talent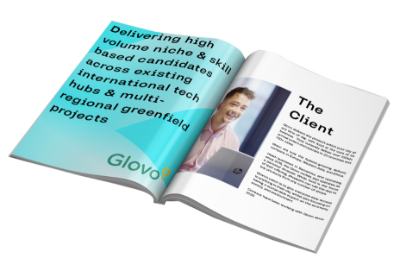 Download the full case study to read about Glovo's recruitment challenges, how Conexus directly tackled them, and the results we've achieved to date. Plus a very handy review on working with Conexus, straight from Glovo's HR team.
​
Download via the banner below