The Conexus team are very proud to have completed their CSR initiative for 2023.
This year, the team took to the spin-bikes at the Sport Wales facility, Cardiff to cycle the 1373km distance from Barcelona to Munich, all in aid of the fantastic charity Disability Sport Wales.
​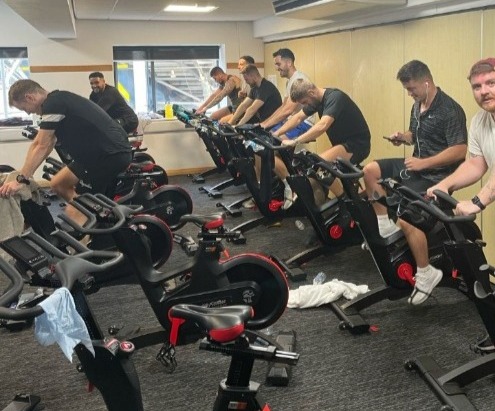 ​
Conexus were joined by Welsh PDRL Rugby Player and former Team GB Athlete, World & European medallist, and 2x British Champ Leif Thobroe, who was able to give some time to help the team reach their mammoth goal.
​
After a full day of cycling the Conexus team reached their goal of cycling 1373km raising over £1,500 for Disability Sport Wales.
​
About Disability Sport Wales
The Federation of Disability Sport Wales is a pan-disability National Sport agency which provides and promotes inclusive physical activity (including sport) for disabled people in Wales.
With a vision to transform lives through the power of sport, DSW delivers thousands of disability inclusive sport opportunities throughout Wales.
WHAT ARE THE MAIN AIMS OF DISABILITY SPORT WALES?
DSW aim to contribute to the 'Vision for Sport' by creating a more inclusive sports sector where every disabled person is hooked on sport, offering real choice as to where, when and how often people play sport. They believe that this approach will help to secure the sector's goal of 'more people, more active, more often'
​
​If you'd like to make a donation to Disability Sport Wales, please follow the link below