Whilst consumers are increasingly adopting digital technology, they are also becoming more careful about the data they are willing to share. Organisations are facing increasing pressure to embrace digital technologies to meet evolving consumer expectations and as such, data has become embedded in many crucial business decisions, interactions, and processes. Consumer data has the potential to transform a business, therefore managing this data effectively and ensuring data privacy has never been more important.
McKinsey surveyed 1,000 North American consumers to determine their views on data collection, hacks and breaches, and regulations across various industries including healthcare, pharmaceuticals, consumer goods and retail. The results demonstrate how consumers are becoming increasingly intentional about what types of data they share. When it comes to data trust, not a single industry reached a trust rating of 50%. This lack of trust could perhaps be attributed to the growing history of high-profile consumer data breaches.
Even prestigious companies including the likes of LinkedIn, Facebook and Uber are vulnerable to the rising trend of data breaches. In 2021, data associated with 700 million LinkedIn users was shared and available for purchase on a Dark Web forum. The breach affected a huge 92% of the total LinkedIn user base and included full names, email addresses, phone numbers and location records. In 2019, two third-party Facebook app datasets were revealed to have been exposed to the public Internet. This same database was then leaked again in 2021 to the Dark Web, adding a new wave of criminal exposure to the already compromised 2019 data.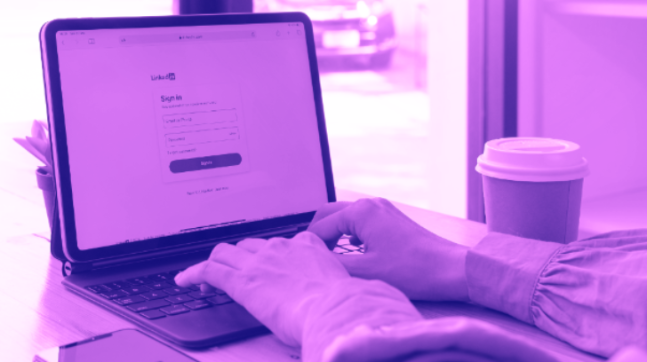 According to Cybersecurity Ventures, ransomware attacks occur every 11 seconds worldwide and cost the global economy an estimated 20 billion euros last year. This figure could potentially grow by 15% per year over the next 5 years, reaching 10.5 trillion USD annually by 2025.
The increase in breaches paired with the consumer demand for privacy and control over personal data has led governments to adopt firm regulations, such as the General Data Protection Regulation (GDPR) in Europe. According to statistics released by McKinsey, around 6 in 10 consumers in Europe are now aware that there are rules in place to regulate the use of their data within their own countries, this is an increase from only 4 in 10 in 2015.
As consumers have become more accustomed to digital technology, so has their use of ad-blocking software, giving them more control over their data. 1 in 10 internet users worldwide, and 3 in 10 users in the US, now utilise software that can prevent companies from tracking their online activity.
As reported by the World Economic Forum, Lawmakers within the European Union are currently seeking to strengthen cyber security requirements further by advancing legislation to bolster security requirements on all digital hardware and software products. The proposed law, which was unveiled by the European Commission in September, titled the Cyber Resilience Act, would cover everything from computers and mobile phones to smart kitchen appliances and digital children's toys.
As awareness of these issues is growing, the way companies handle consumer data and privacy can become a point of differentiation and even a source of business advantage. Daniel Dobrygowski, the Head of Governance and Trust at the Forum's Centre for Cybersecurity said that technology leaders, companies and their boards of directors should recognize that cyber strategy is a business strategy.
Although overall consumer trust levels are low when it comes to data privacy and protection, they do vary by industry. The highest-scoring sectors are healthcare and financial services, which came in with 44% in the McKinsey survey. It's worth noting that data interactions within these sectors involve the exchange of highly sensitive information. Around 50% of the McKinsey respondents said they were more likely to trust a company if they only asked for information relevant to its products or services. These markers are said to signal to consumers that a company is taking a thoughtful approach to data management. Outside of the healthcare and financial services industries, trust levels are substantially lower. For example, only 10% of respondents said that they trusted media and entertainment companies with their data.
Half of the consumer respondents are also more likely to trust companies that react quickly to hacks and breaches or actively disclose such incidents to the public. These practices have become increasingly important both for companies and consumers as the impact of breaches grows and more regulations govern the timeline for data-breach disclosures.
Ultimately, it's clear that we now live in a world where consumers want clarity about how their data is being collected and used. Trustworthiness and data protection are now as important as price and delivery time, and consumers will take their business elsewhere if they don't feel a company is protective of their data. Businesses can lead by being transparent and allowing customers to know when and why their data is being collected.
The ever-changing nature of cyber security threats shows no sign of stabilising. Risk management is high on the corporate agenda and there's an appetite for serious investment in cyber security professionals who can minimise risk. We're specialists in Data Protection, Data Loss Prevention and Data Privacy. Our breadth and depth of knowledge in this field, combined with our extensive network, means we make connections that take businesses to the next level. If you're looking to recruit cyber security tech talent for your business, we're here to help.