​Conexus are pleased to announce the appointment of Magdalena Ufnal as Head of Learning & Development.
At Conexus we're proud to have created an environment that builds brilliant new recruiters and keeps those with years of experience at the top of their game. We have a culture of coaching, so our team are continuously honing their skills.
Magdalena will be taking our Learning & Development Programme to the next level by designing and implementing an effective L&D strategy to help our ambitious team of digital transformation recruitment professionals reach new heights.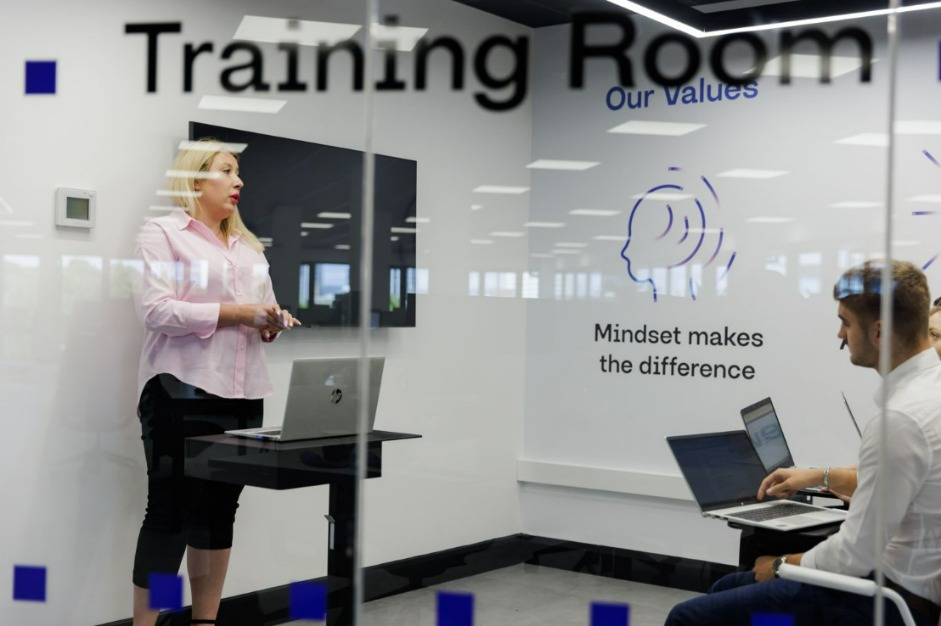 Magdalena moved to the UK in 2016 and immediately kicked off her career in recruitment. Initially starting out as a Resourcer for the DACH region, her role later progressed into sales as a 360 Consultant, responsible for SAP jobs in Germany and Switzerland. In 2019, Magdalena moved into an internal recruitment position which saw her responsible for training entry-level recruiters to be future stars. It was at this point in her career that Magdalena discovered her passion for training people and decided to undertake her CIPD Learning & Development Diploma. Most recently she has enrolled onto the CMI Diploma for Managers & Leaders.
On seeing the Conexus job advertisement, Magdalena says she knew this was the company she wanted to develop her career with.
'I wanted to join a company where I could help develop the business, share my experience, and achieve great success. It was the right time in my career to move and progress. And I have no regrets!
Having met with Connor and Dale, and knowing their background and achievements so far, I knew they represented strong values, knowledge, and experience. And these were the people I immediately wanted to work for.
Conexus have a fantastic team of ambitious young people, and there's great support from Managers and the Operational Team. Moreover, the technology here is modern, user-friendly, and outstanding on the market, which I have never seen before.'
Our values-driven training suite is ready and waiting for Magdalena to work her magic, and we're very excited about what's to come. Watch this space.
If you'd like to be a part of the Conexus story, as we become the world's fastest growing digital transformation talent team, take a look at our current opportunities here.